Thyo-Plus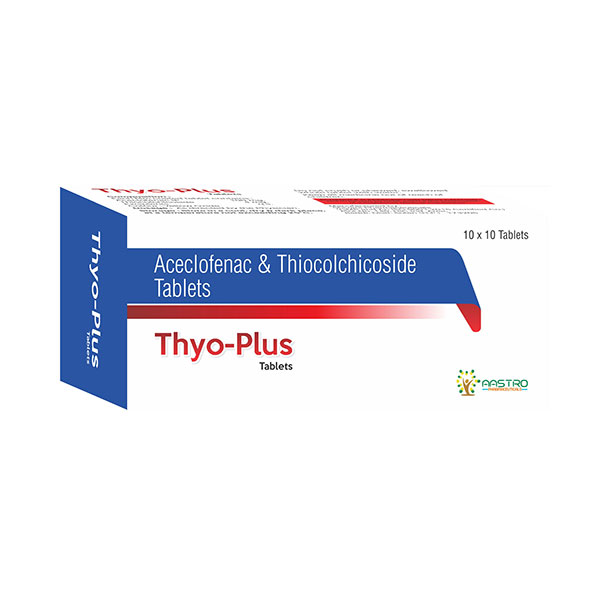 Brand Name : Thyo-Plus
Composition : Aceclofenac & Thiocolchicoside Tablets
Packing : 10 x 10 Tablets
Uses :
What is it prescribed for?
Acute inflammation associated with muscle spasm
Thyo-plus (100/4 mg) Tablet is used to treat the pain and swelling associated with muscle spasms (a condition that causes involuntary contraction of muscles). It is used in conditions such as muscle pain, low back pain, neck pain, sprain/strains, etc. It is also used to relieve pain due to bone and joint conditions like ankylosing spondylitis (pain and stiffness of bones of the spine), osteoarthritis (tender and painful joints due to wear down of protective cartilage between the ends of the bones), rheumatoid arthritis (swelling and pain in the small joints of your body), etc.