M-Total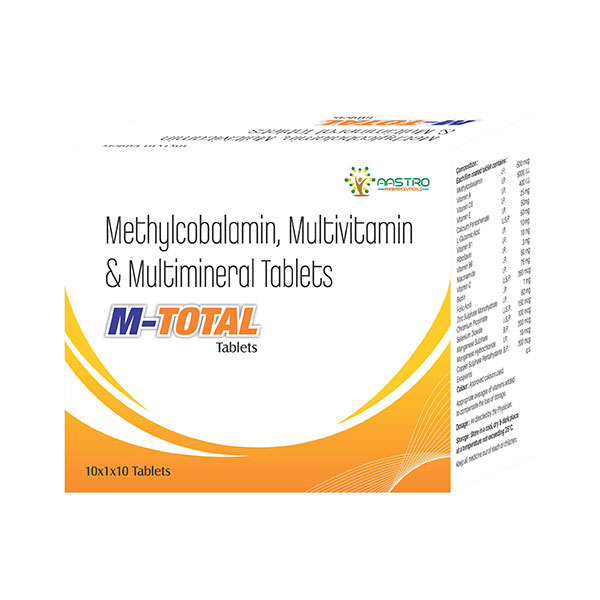 Brand Name : M-Total
Composition : Methylcobalamin, Multivitamin & Multimineral Tablets
Packing : 10 x 1 x 10 Tablets
Uses :
What is it prescribed for?
M Total Tablet helps in providing the key nutrients in the everyday diet to support an active and healthy lifestyle.
This premium blend of vitamins and minerals helps in the promotion of overall well-being and keeps mentally alert and physically active.
M Total Tablet helps in vitalizing the body and keeps you protected from the damage caused by harmful free radicals.
Main benefits:
- It Helps to enhance your immunity that can protect your body from various infections and bacteria
- It Helps in improving focus, concentration, and alertness
- It Helps in revitalizing the body and also improves metabolism
- It Promotes overall health and well being of the body