Astroclav-625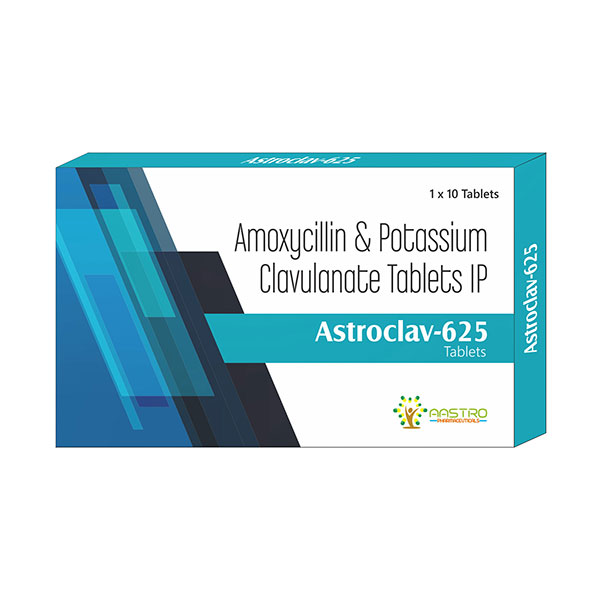 Brand Name : Astroclav-625
Composition : Amoxycillin & Potassium Clavulanate Tablets IP
Packing : 1 x 10 Tablets
Uses :
What is it prescribed for?
Astroclav 625 Tablet is prescribed for the treatment of otitis media, sinusitis, and infections caused by susceptible organisms involving the lower respiratory tract, skin and skin structure, and urinary tract. This is a combination medication that has Amoxycillin and Clavulanic Acid as active ingredients. Its spectrum is the same as amoxicillin with additional coverage of beta-lactamase.
The extended coverage Astroclav 625 Tablet is due to its combination, which makes it a useful alternative when amoxicillin resistance is present and patients cannot tolerate alternative treatments.
Astroclav 625 Tablet is an antibiotic belonging to the class of penicillin antibiotic that helps in the treatment of bacterial infections. The medicine works against the synthesis of the bacteria. It also treats conditions like gonorrhoea, tonsillitis, infection in the eye, middle ear or nose. It is important that you do not consume this tablet for cold, flu or other viral infections.