M-Total Syrup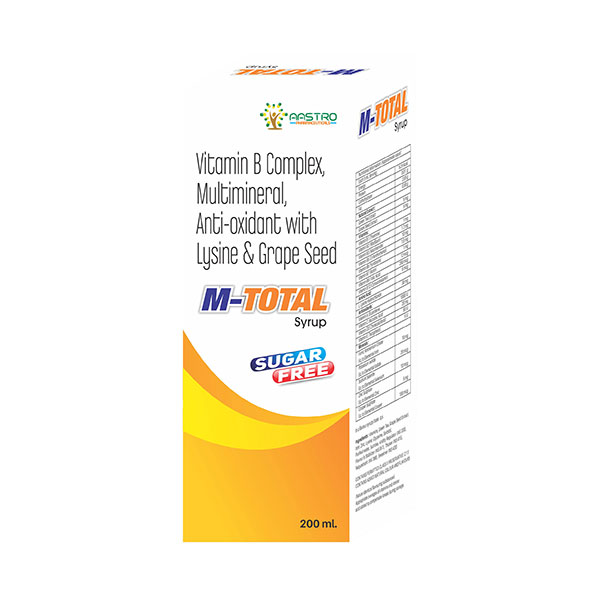 Brand Name : M-Total Syrup
Composition : Vitamin B Complex, Multimineral, Anti-oxident with Lysine & Grape Seed
Packing : 200 ml.
Uses :
What is it prescribed for?
In the treatment and prevention of nutritional deficiency
Improvement in various disease conditions
In promoting overall health
The use of M-Total Syrup helps the body to convert fatty acids into energy. It also reduces LDL and bad cholesterol levels.
Helps to increase immunity which protects the body from various infections and bacteria
Helps in the health of the body and also improves metabolism. And keeps the body active.